1930-1960

Malcolm Clark had a deep love for the water and the people of Pueblo. Working in a small building he built on the site of the well, he went about the business of bottling and delivering our water in glass bottles.

Times were still hard for the business, but Malcolm worked tirelessly to save our Company at a time when money was scarce. He saw the water's virtue and wanted the people of his community to have it.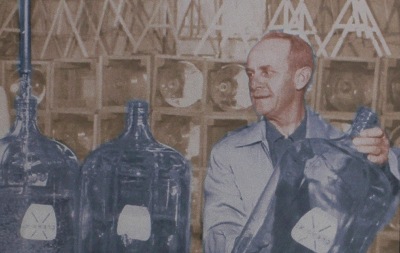 His kind nature is remembered by people even to this day. It's been said about Malcolm that he was the nicest person one could ever meet, a real gentleman. To most people, Malcolm was Clark Spring Water. If not for Malcolm our company would not be here today.