1900-1930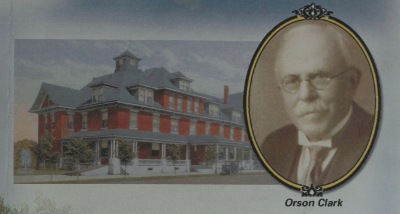 Orson Clark, Silas' son, was the man to take our company into new century. As the number of patrons increased, Orson built a three story resort in 1902. This beautiful building appeared on many Pueblo postcards at the time and was a show piece. Our guest book shows that people from Germany,France,Spain and other countries travelled to the resort for therapy.

Orson was proud of the water and promoted it at every opportunity. The water was awarded the silver medal in the 1904 St.Louis World's Fair. He also shipped wooden barrels and stone jugs containing our water by rail throughout the Union. These were the glory days,though major events were to unfold.

Orson took us through the dark days of the of 1921 Pueblo flood, the dust bowl, and The Great Depression. These events caused many businesses to close, but Orson did everything possible to keep our company going.

The Water was special and Orson knew it would carry our company through this challenging period as he handed the reigns to his son Malcolm.